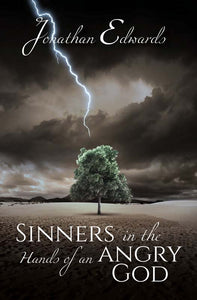 It was a historic moment—July 8, 1741—Jonathan Edwards mounted the pulpit in Enfield, Connecticut and opened a manuscript. It was a sermon he had written, prayed over and now read verbatim to the congregation.
The title? "Sinners in the Hands of an Angry God." The response? Men and women held onto the pews and cried out for mercy, pleading with the preacher, "Is there no way of escape?" The power of God was unleashed in that moment! Hundreds were converted as they listened to the preacher make his case to them.
Now, read for yourself the most famous sermon ever preached in America, the sermon that brought grown men to their knees weeping with conviction!
21 pgs | Pamphlet | Jonathan Edwards