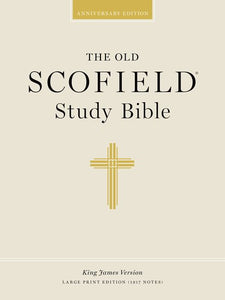 Dr. C. I. Scofield's classic study system and 1917 notes form the core of this definitive resource. A crisp red-letter type enhances this Bible's usefulness. Large, 10-point print makes this edition particularly attractive for preacher and people with vision difficulties.

Features include a protective two-piece box which commemorates the 100th anniversary of the publication, book introductions, chronologies, concordance, subject-chain references, comprehensive and subject indexes and full-color Oxford Bible Maps, with index. Naturally, the Large Print Edition has all of the fine study features of the all Scofield editions and with the same pagination.

7¾" x 10½" x 1¾" 
* Due to the grain of this leather imprint may be imperfect.
* Imprinted Bibles are not returnable.