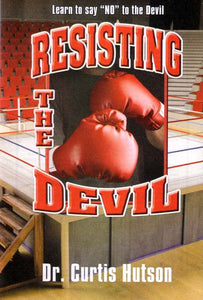 Most battles are lost because the enemy is either unknown or underestimated.  As Christians we must know who our enemy is, and be familiar with our weapons before we can be effective against him.  
In Resisting the Devil, Dr. Hutson covers these topics:
The Enemy We Face
The Exhortation to Fight
The Encouragement to Fight
The Example to Follow
After reading this pamphlet, one will feel more qualified to follow the Bible's teaching—"Resist the devil and he will flee from you" (Jas. 4:7).
26 pgs | Pamphlet | Dr. Curtis Hutson