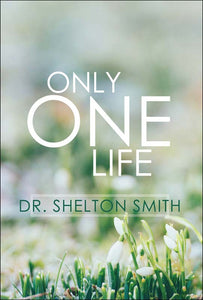 One life and only one! The day you are born the clock of your life begins ticking. Every hour, every minute, every second that passes is a part of your life that is behind you.
How you spend the days and the years of your life is no small matter. The moments will soon be spent and you will face eternity. The choices you make today influence your life now and throughout the endless ages of eternity. Those choices should be considered carefully.
Only One Life will challenge you to consider that we truly have only one life to live and that we should use that life wisely.
11 pgs | Pamphlet | Dr. Shelton Smith