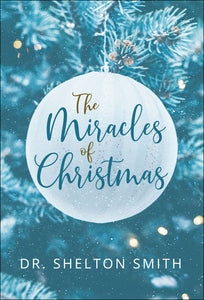 Christmas! Even our secular society has been known to call the season "the most wonderful time of the year." The entertainment industry will present it as a "magical" time. But magical is the wrong term. That has to do with superstition and fantasy.

Dr. Shelton Smith shows that this special day is far more than magical—it is miraculous! Our observations in connection to this holiday are not based on the imagination of a storyteller, but on the inspiration of Scripture.

The events that occurred on this central day of history would never have happened during the normal course of nature and could not have been dreamed up by man. They were the fulfilling of the eternal plan of the Creator God who wanted to display the wonders of His grace.

From the miraculous prophecies that foretold that day, to the miraculous events that happened in Heaven and on earth during that day, to the miraculous salvation that is available because of that day, we see that the real "Christmas Light" was given by God two millennia ago.
20 pgs | Pamphlet | Dr. Shelton Smith