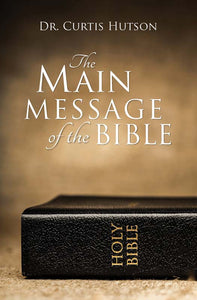 From Genesis to Revelation there is a scarlet thread that is obvious through the Scriptures. It is the message of the atoning efficacy of the blood of Christ. It amazes the greatest thinkers, but it is the price of redemption for all of us. 
Throughout history, it has divided men, but it is the one thing that secures reconciliation between man and God.
Without question, it is the main message of the Bible.
15 pgs | Pamphlet | Dr. Curtis Hutson