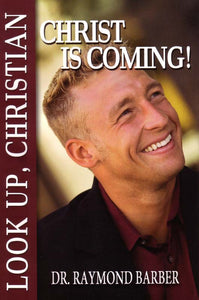 The next prophesied event is the rapture of the saints, which will occur at an unrevealed, imminent time. It will be followed by the Great Tribulation, Christ's earthly reign and then eternity. These great events will mean many different things to every human being, depending upon his or her relationship to Christ.
It will be an awakening for Christians who have died and a transformation for Christians still living. It will also be a time of judgment. The biblical teaching on these end-time events is presented by Dr. Raymond Barber, a noted Bible teacher and National Conference speaker. Given its gravity, it is no surprise that this subject was discussed by Jesus as much as any other during His earthly ministry.
Whether you need comfort or warning, Dr. Barber echoes Christ's call: "LOOK UP"!
83 pgs | Paperback | Dr. Raymond Barber