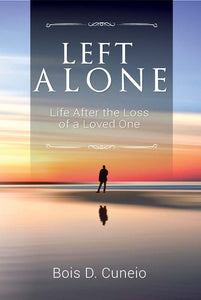 Left Alone—Life After the Loss of a Loved One
The death of a loved one is perhaps one of the most difficult things that a person will face in his or her lifetime. It is especially hard when that lost loved one is a spouse. As Christians, we understand that we will see our loved ones again in Heaven. For only a season we are separated from them, but we can rejoice knowing that we will spend eternity with them in Heaven.

In this pamphlet, Bois Cuneio recounts how he learned to cope with the death of his wife and how he began living life on his own again. His story illustrates how, through God's grace and the comfort of the Holy Spirit, a grieving spouse can live peaceably in the knowledge he or she is never truly Left Alone.
15 pgs | Pamphlet | Bois Cuneio