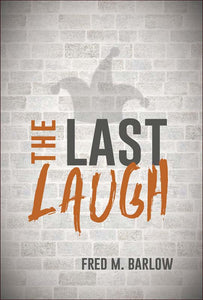 It seems that few things are taken seriously in modern society. The desire for entertainment and amusement seems to know no bounds. But because of the brevity of our time on earth and the length of eternity, life is an extremely serious matter.

The most serious matters in life have to do with the things of God. The Bible warns us of the consequences of sin, but "fools make a mock at sin" (Prov. 14:9). Rather than ponder the results of their actions, unbelievers ridicule the predictions of a day of judgment and seek diversions to keep their minds off the destination to which the path they follow in their merriment is leading them.

Evangelist Fred Barlow shows from the Scriptures and from real-life stories just how the fools who mock at sin are in turn being mocked by sin. Those laughing at sin will have forever to hear the "last laugh" of sin "where their worm dieth not" (Mark 9:44). The author shows that there is a way of escape through Jesus and urges the reader to take it before it is too late.
23 pgs | Pamphlet | Fred M. Barlow