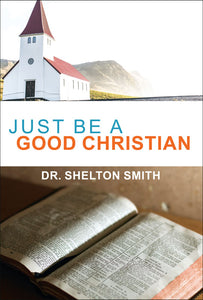 When you come to Christ and receive the salvation He provides, that day is the first day of your Christian life. From that moment forward you have the opportunity to mold your thinking and to modify your life in keeping with the expectation of the Savior. There will be much to learn. You will face challenges and struggles along the way.

As you grasp the significance of your decision to receive Christ, surely you will also want to represent the Lord in a forthright and positive manner.

Just Be a Good Christian is a primer on the basics of the Christian faith. It will clearly guide you in getting the right things happening in your life.
22 pgs | Pamphlet | Dr. Shelton Smith