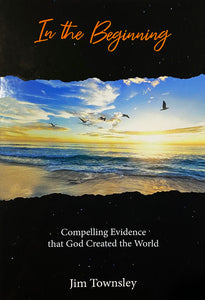 In the Beginning—Compelling Evidence that God Created the World
Is there evidence that God exists?
Is the information in the Bible accurate? Can we trust God?
What happens when a person gets saved?
These are some of the many questions that we hear being asked in our world today. This short booklet serves to explore the wonderful truths that the Bible gives in answer to these questions. It takes a look at the evidence of God's existence as seen through observation, Scripture (the Bible), and experience. We trust that the information contained within will provide answers to the questions you may have, and encourage you to have confidence in the Word of God.
40 pgs | Paperback | Jim Townsley