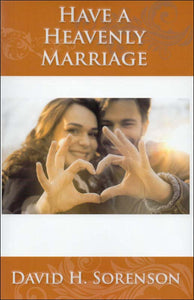 God intended for the Christian marriage to be a tranquil partnership that provides a true haven from the pressures of this world.

Unfortunately, many Christian marriages fall prey to the distrust, bitterness and frustration that plague the corrupt world we live in. Good Christian marriages are not just lucky coincidences. They are made by patiently and consistently following the clear, scriptural patterns that God has laid out in His Word.

In Have a Heavenly Marriage, one of his best-selling books, David Sorenson uses memorable illustrations and case scenarios to explain these few principles by revealing the true causes, not just the symptoms, of sour relationships.
190 pgs | Paperback | David Sorenson