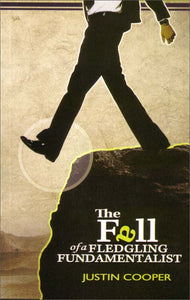 Truly biblical fundamentalist preachers are all too few, and their ranks are thinning from the attacks of the media, liberal clergy and even their own people.

That first couple in the Garden of Eden started out right and then went wrong. Many fundamental Christians are following this same pathway toward the precipice!

This book reminds every Christian of the real potential of falling and will exhort and encourage every man of God to draw near to Him and immerse himself in the Bible.
81 pgs | Paperback | Justin Cooper