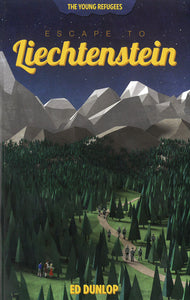 [Book 1 in The Young Refugees Trilogy]
As a Jew in Nazi Germany, the life of young Jacob is cheap, but what he is smuggling is valuable beyond measure—to him, to his people and to the enemy.
To Gretchen, the Nazis can never be forgiven. They destroyed the most priceless relationship she had—and now she must fight for what she has left.

Hans knows it is worth risking everything for the three of them to get over the border into Switzerland. What he doesn't know is—will that be enough?

152 pgs | Paperback | Ed Dunlop