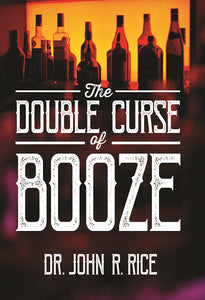 The Bible says, "Woe unto him that giveth his neighbour drink, that puttest thy bottle to him, and makest him drunken also..." (Hab. 2:15).
Is it all right to drink one drink as long as you don't get drunk? What was the "wine" in the New Testament? What are Christian's responsibilities toward drink?
Dr. Rice examines these and other questions in this pamphlet.
25 pgs | Pamphlet | Dr. John R. Rice