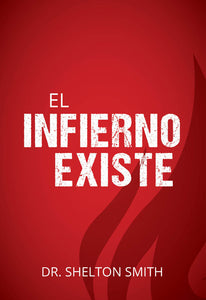 The very thought of Hell staggers the imagination!  It is a place so foul, so despicable, so torturous, so deplorable, so notorious, so nefarious—and a place so real it must be noted without fail.

The very mention of the word Hell sounds ugly and vile.  It is a place designed for devils, a place where imps and demons will run amuck without restraint—no good thing shall inhabit it or abide therein.

Hell is the eternal home for sinners who die without a Saviour, the address forever of those who enter eternity unsaved.  To ignore it is to perish there.  To fail to see the truth of it is to occupy it and to make it your everlasting home.

In this pamphlet, learn exactly what Hell is, who is going there, and how to avoid it.
20 pgs | Pamphlet | Dr. Shelton Smith