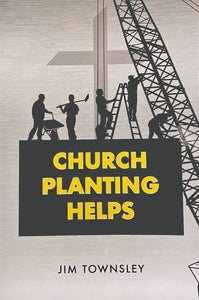 Jim and Janet Townsley came to Southington, Connecticut in 1975 and established Central Baptist Church. They have spent 47 years serving in the same church. Pastor Townsley has led the church to start sixteen churches and helped over one hundred others either financially or physically. 
In addition, several ministries have been established under his direction. Central Christian Academy was started in 1986, and New England Baptist College began in 2004. After 47 years of ministry, the church now hosts a campus of eighteen acres, several buildings, and a thriving ministry. 
The thoughts and ideas found in this book are a culmination of experiences throughout his tenure in New England. Many young men and women have entered the ministry through his influence. The chapters in the book are not exhaustive, and many other experienced men could add much to it. However, every reader can be helped and guided to a greater and more effective ministry if he carefully considers implementing the suggestions found in this book. 
140 pgs | Paperback | Jim Townsley