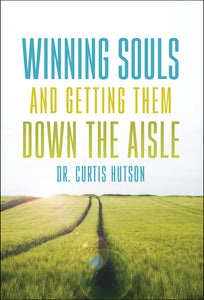 God has given every Christian a command to "go and bring forth fruit" (John 15:16b). In spite of this command, many still struggle in the matter of winning souls.

The simple illustrations in Winning Souls and Getting Them Down the Aisle were used week after week and year after year by Dr. Curtis Hutson.

Written in an easy to read, step-by-step approach, this booklet can help give you the confidence needed to be about the Lord's business of winning souls to Christ.
28 pgs | Pamphlet | Dr. Curtis Hutson