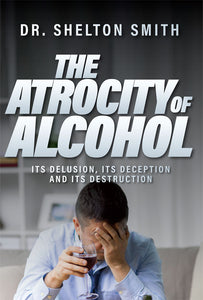 Wine? Beer? Hard liquor? Although they are not the same strength, all of them have an alcohol content.

Is the use of alcohol-based drinks permissible or advisable?

What about social drinking? Is drinking acceptable so long as drunkenness does not occur?

Does the Bible shed light on these questions often raised about alcohol?

Forthrightly and frankly, Dr. Shelton Smith tackles these issues from a biblical perspective.
28 pgs | Pamphlet | Dr. Shelton Smith