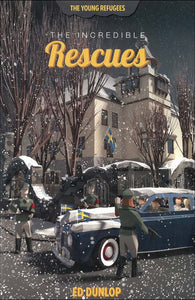 [Book 3 in The Young Refugees Trilogy]
In a world where men compete for recognition and honor, there are a few too busy serving to seek praise. For these, greatness steals on them—and for a time, their breathtaking sacrifice is concealed.

While in the way of duty, Hans and Gretchen encounter such a person and come face to face with one of the twentieth century's greatest heroes.
166 pgs | Paperback | Ed Dunlop