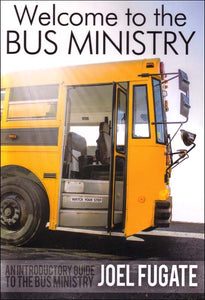 The goal of this booklet is to prepare the reader to be successful in the greatly needed bus ministry. Whether you are just getting started in the work or have worked in it for a number of years, here is instruction that will help you do it right—which will lead to the harvest of souls God promised in Psalm 126:5, 6.
Topics covered include:
Why We Need the Bus Ministry

Worker Requirements

Practical Tips on What to Expect

The Role of the Bus Worker

Working in a Class

Why We Can't Quit
God is looking for a man to stand in the gap (Ezekiel 22:30), and the soul-winning ministry of the bus will be the most fruitful place you can stand.

21 pgs | Booklet | Joel Fugate